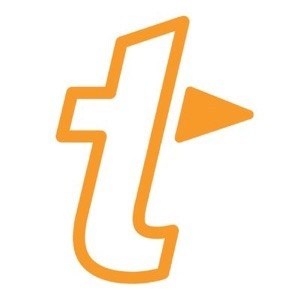 Smile Software's TextExpander is a text expansion utility that allows quick conversion of short, easy to type abbreviations into larger snippets or blocks of text. It is a powerful and convenient tool to boost your productivity.
TextExpander is available on many platforms. On Mac it works everywhere because of the system level integration available on the platform. On iOS, Smile provides an integration SDK. Drafts supports this integration, but it requires a couple of extra steps to get setup and running.
TextExpander on iOS also provides a custom keyboard which can be used in any app. This article is specifically about direct integration with Drafts, which allows TextExpander snippets to be expanded when using other keyboards.
Enabling TextExpander
To enable TextExpander support in Drafts:
Make sure TextExpander is installed on your system and you have run it at least once to configure your TextExpander account, if necessary.
Open Settings (Gear icon in lower right).
Scroll down to the "Extensions" section and tap "TextExpander".
Turn on "Enable Expansion". If enabled, TextExpander will attempt to expand your abbreviations while typing in Drafts' editor.
Optionally, turn on "Expand in Action Templates". If enabled, when running actions, TextExpander snippets in action step templates wrapped in << >> will be expanded (see details below).
Tap "Refresh Snippets". This will trigger TextExpander to launch, and return to Drafts, updating your current snippet library for use in Drafts.
That's it, you are ready to go! Return to you the Drafts editor, and type one of your snippet abbreviations and it will be quickly expanded.
Refreshing Snippets
Due to the way apps are sandboxed for security in iOS, it is not possible automatically receive updates to your snippets from TextExpander. When you make changes to your snippet library in TextExpander, you will need to "refresh snippets" in Drafts to pick up these changes.
This can be done by visiting the settings screen shown above, and tapping "Refresh Snippets". A refresh can also be triggered by a URL in Drafts. We provide an example Refresh TextExpander Snippets Drafts action which can be installed to more easily access this refresh, or you can configure your favorite launcher app or Shortcuts to open the below URL to trigger a refresh:
drafts5://refresh_text_expander

Expanding Snippets in Action Templates
As mentioned above, TextExpander snippets can be dynamically evaluated in action templates by including one of your abbreviations, wrapped in << >>. For example, if you have an abbreviations ..e in TextExpander which expands to your email address, in an action template you can include My email is <<..e>> and when the action is run the snippet will be expanded.
This is most useful for insertion of time-sensitive snippets - for example dates - that you want to be evaluated when an action is run, not when you are typing the draft. For more details about using action templates, see our introductory article on using templates.
Be sure you have turned on "Expand in Action Templates" in the TextExpander settings page to enable this feature.
Note: "fill-in" snippets are supported in action expansion.
TextExpander with Drafts on Mac
No special steps are needed to use TextExpander with the Mac version of Drafts. TextExpander works system on macOS.