New in Release 5.10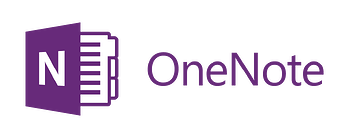 OneNote is a popular note platform from Microsoft. Drafts can send text to OneNote in a number of ways.
OneNote Action step
Drafts offers native integration with OneNote using the OneNote action step. Actions using this step can create, replace, append or prepend to pages in any section of any of your notebooks…even convert Markdown to OneNote's HTML-based rich text. Some ready to use samples from the directory:
Save to OneNote: Saves draft to OneNote in a timestamped page, in a Section named "Drafts" of your default notebook, converting Markdown to OneNote's native HTML rich-text format.
Append to OneNote Journal: Append draft to rolling monthly journal pages in a section named "Journal" in your default notebook.
Using advanced configuration options in the action step, you can target different notebooks, sections and pages. See OneNote action step documentation for details of options available.
Share Extension
OneNote's iOS app offers a Share extension for creating tasks which can be used with the Drafts' Share action. This requires no special setup or configuration, just that both apps be installed on the device. Tap the "Share" action in Drafts, and use select OneNote. The share extension offers flexibility to select the destination section, etc. The Share extension has the advantage that it can be used offline, and the OneNote app will be responsible for synching the new note to the cloud when you are re-connected to a network.
URL-Based Actions
It does not appear the iOS OneNote app supports any special URL scheme commands at this time. Please let us know if you are aware of any we missed.
Emailing into OneNote
OneNote offers the ability to email notes. Details about how to email to OneNote is available in their documentation. If you configure an email action in Drafts to send to "me@onenote.com", it can be used to send text to OneNote - but this is not generally a great option relative to the Share extension or dedicated OneNote actions.