Hello everyone.
Got an issue with theme changing.
Currently, my editor preferences are these: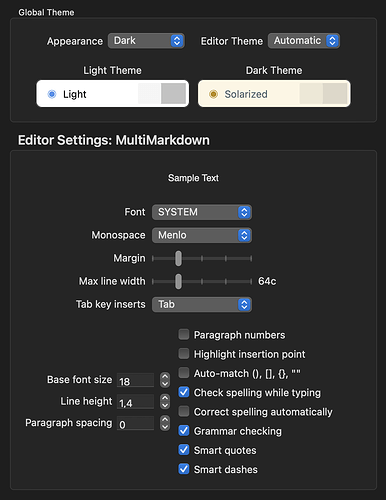 Don't know how, but dark mode theme was changed to Solarized, and when I'm trying to change it to something dark, e.g. Vivid Dark, it resets to Solarized after I restart the app.
Also, I can't change other settings like Paragraph numbers, max line width, etc. as if it's locked.
Any ideas what might be the reason for this?
P.S. The same happens on mobile.