I can't tell if this is a bug, or I've somehow subscribed incorrectly. Reading through this forum, it seems like one Pro subscription should cover both Mac and iOS, but I was unable to get them to recognize each other. I can confirm they're both under a single Apple account.
Here's my Subscriptions page (with other subs whited out).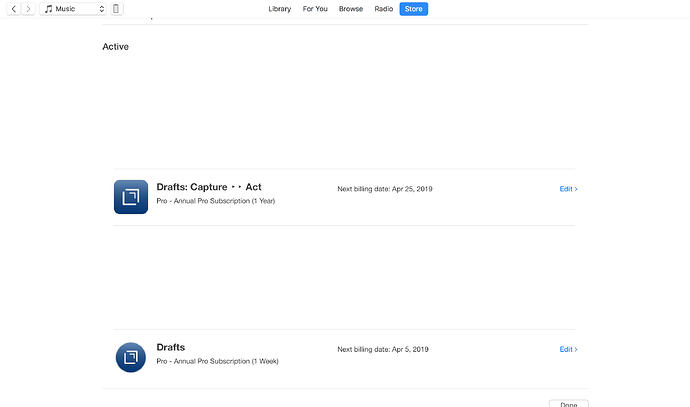 Any advice on how to fix this?