I'm testing workflows with Drafts to see what I should do and not do with the app. I use Sublime Text and Drafts for plain text needs. I tried pasting 16,472 lines (1,489,923 characters) into a draft, and this notification window appeared.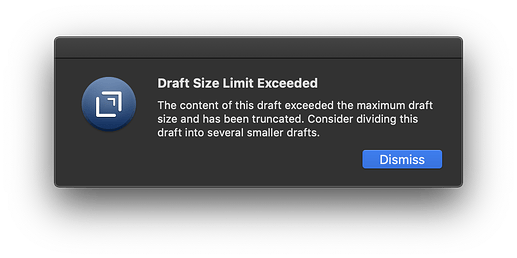 Will this be the limit forever with Drafts based on how the app is built or is it a limitation for now and there could possibly be room for more text-per-draft as the app evolves?

Does anyone know the maximum limit per draft?