So my feature request is an option to have strict cross lining like many other personal knowledge apps like Obsidan/Roam/etc. so right now I run into the following issue:
I create a note that represents a person like so: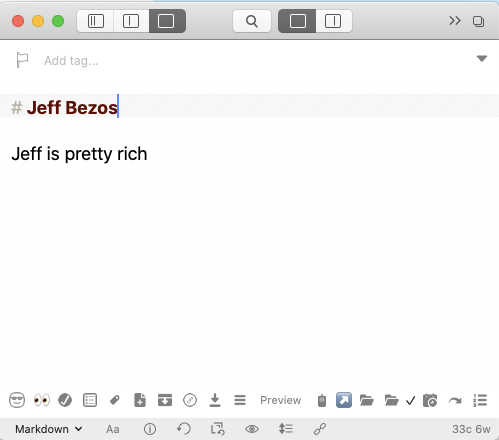 I then have a meeting with person and create a note: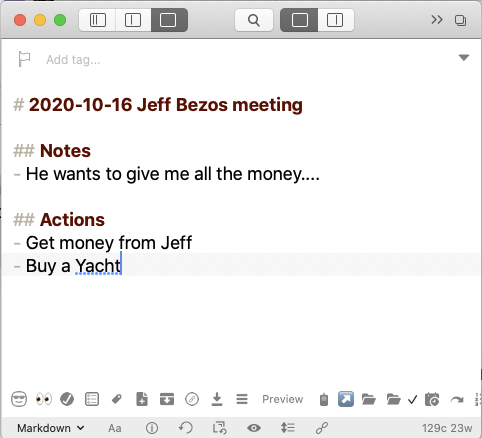 I then want to link to the person in a different note: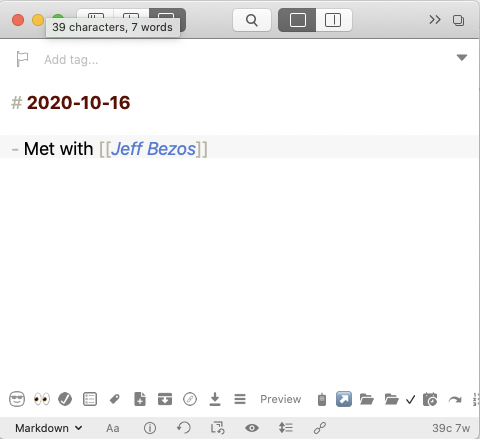 Clicking on the name brings up this: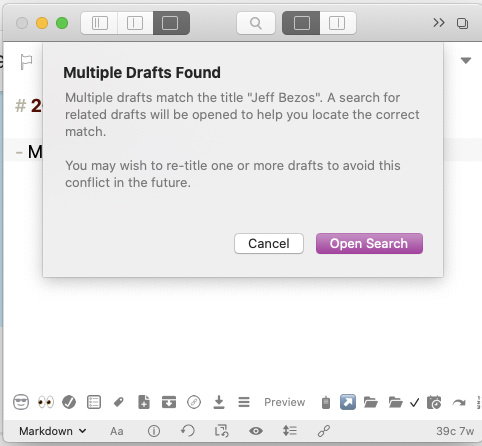 So to make this work like it does in other apps I would have to go and remove the name from any note title or start adding zettelkasten style ids to every title.
So the feature request would be to an option that's say "cross linking strict mode" where links with [[]] only link to notes that exactly match (maybe we ignore the # commonly found in titles), so [[Jeff Bezos]] only links to a note that has # Jeff Bezos as the title and creates one if it doesn't exist even if there's a note with a title like "# 2020-10-16 Jeff Bezos meeting".