Hey! This is my first post.
I have just built an action that converts markdown from Drafts to ENML compatible markup for Evernote.
This action preserves the following when saving to Evernote:
All heading formatting up to h3 (max supported by new Evernote)
Line breaks and makes them Evernote compatable
All list indentations
Code blocks and make them Evernote compatible
Inline code block and formats as monospace font in Evernote
Checklists and todo lists with full functionality in Evernote to interact with them
All other standard markdown offcourse.
Tables with formatting improvements
What is the correct way to share my code/action file with the community?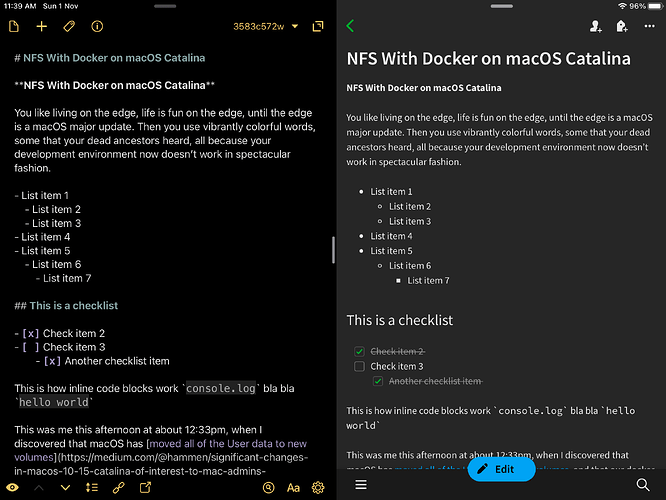 Edit: Figured it out

https://actions.getdrafts.com/a/1eN