I've got an action that is used to export notes to local (ie. "On My iPhone" in Files app) via drafts' bookmark function.
In my action setting. I left the tag field blank. Shown as below.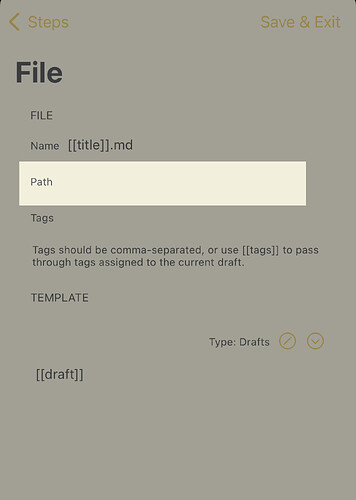 Ok. Now I start to export my notes to local. Then go to files. All the files has a weird grey empty system tag. Shown as below.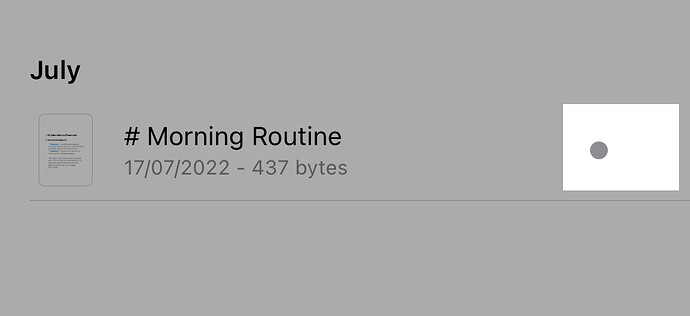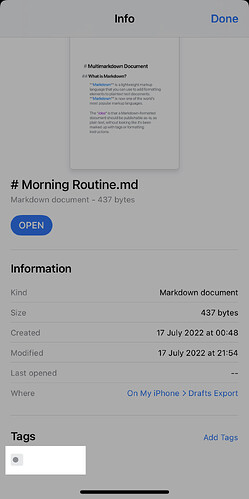 So how can I fix this to not assign any tag to exported notes?