Hi @agiletortoise,
I often get confused when I want switch my active workspace by touch on iOS.
I made a small screenshot to help me explain it: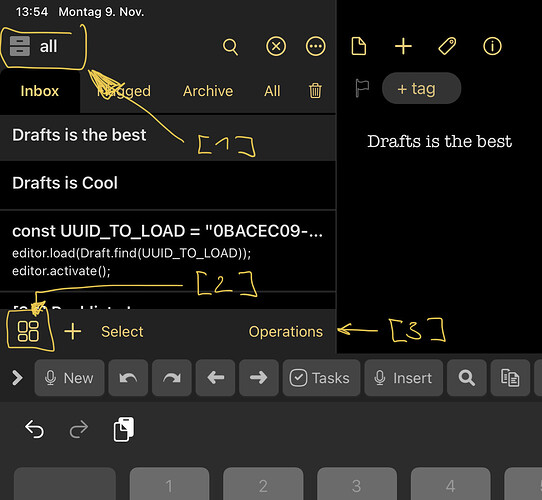 [1] is the place were I always tend to click though this only opens the tag filter sidebar.
[2] is the right place and it mostly is visible when I am editing but sometimes there seem to be cases where the complete bar [3] is not moved above the touch keyboard.
I know you are dealing with many constraints of placing the UI elements on the screen (too many features for this full packed application). But do you see a possibility to improve the user experience?
Cheers Felix