I made a quick demo action using the Dark Sky API to grab current weather conditions for your location and display them in a prompt - which also offers a link to the Dark Sky website for more details if needed.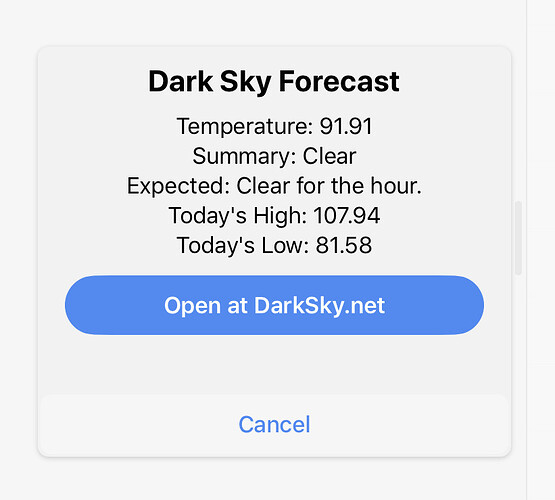 To use the action, you'll need to sign up for a Free Dark Sky API account and copy-paste in the API Key they give you the first time you run the action.
There's lots more that could be done with this…the forecast API includes all sorts of detailed information…I just cherry-picked a few useful values to demonstrate.
Install the Dark Sky Forecast action
Once you sign in at Dark Sky, the below shows the API key value you will need to copy and paste into the prompt the first time you run the action: