iOS 16.1 introduced "Live Activities" - a new way to have information handy on your Lock Screen and the Dynamic Island on your iPhone.
Drafts' Live Activity support gives you a way to pin an active draft when you are working on a longer project, have an active scratchpad for research, a list you are checking things off on while shopping. It's a handy way to return to Drafts with a specific draft selected from your Lock Screen, or other apps.
This video walks you through creating and using Live Activities.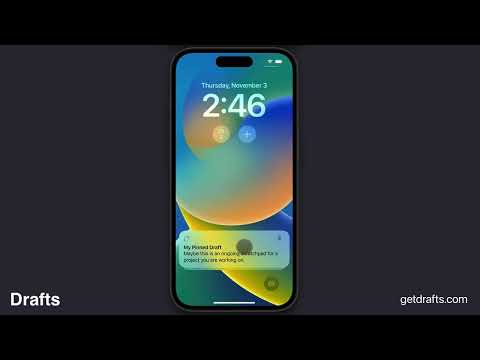 A few details:
A Live Activity is automatically created when you enter pinned mode.
You can also tap and hold on the pin button for options, and manually create Live Activities for one or more drafts.