Starting with the v31.2 update (released April 12, 2022), it is possible to select alternate Dock icons for Drafts on the Mac version. To change the Dock icon:
Open Drafts > Editor Preferences... from the Main Menu
Click on the app icon preview to select an alternate Dock icon.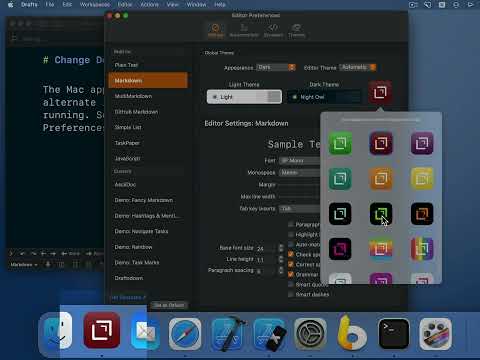 NOTES:
Alternate Dock Icons require Drafts Pro
Dock icons only change the Drafts icon in the Dock, when Drafts is running. Native Mac apps to not support APIs to change the appearance of the app icon elsewhere in the same way that feature exists on iOS.