Ever want your flagged drafts pinned to the top of the inbox? This replicates behavior similar to the "pinning" a note in Apple Notes.
This quick video tip shows you how: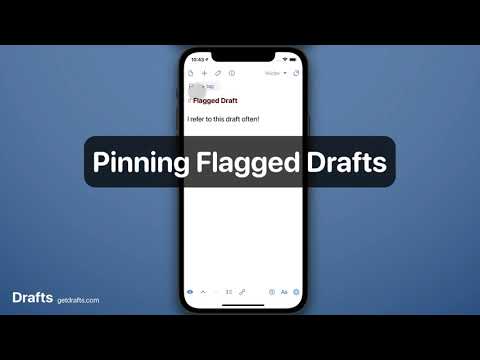 Steps to Follow
Open list options above draft list (...) icon
Enable "Inbox includes flagged" setting.
Enable "Inbox sorts flagged to top" setting.
Select "Save as Default" below list options to save these settings to your Default Workspace.