I strive to plan my day realistically. It is frustrating that I commit myself to my own made planning and then not be able to execute these during the day because it was not realistic. Draft5, in combination with a Shortcut and OmniFocus, came to the rescue. For me, it shows how Drafts 5 is much more than a drafts capturing tool.
Here is a short video and below how it shows in Drafts with a list of all available actions for today, which I accept or defer to another time.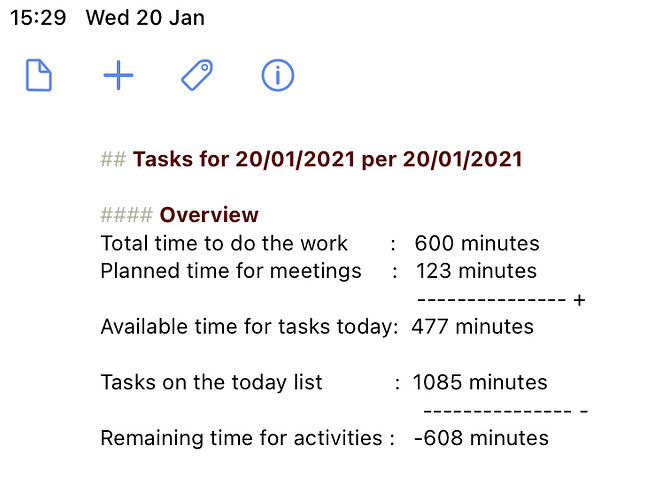 It also shows a dashboard widget on my iPhone and iPad with the help of Charty.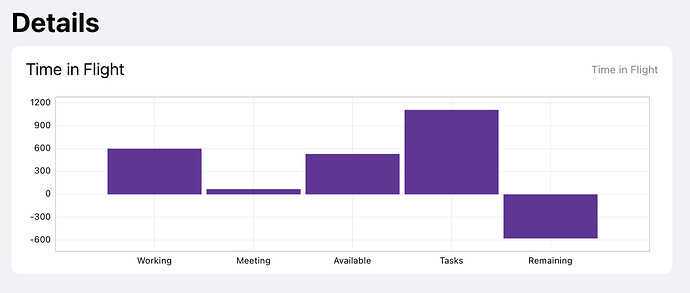 The setup is explained here. For the complete setup for planning my day/ get realistic, you can start reading here.