Hi there,
Is this an issue with High Sierra?
I have set Drafts for Mac (15.0.6) on dark mode, but the side bar and top bar are still the original light theme. (see images).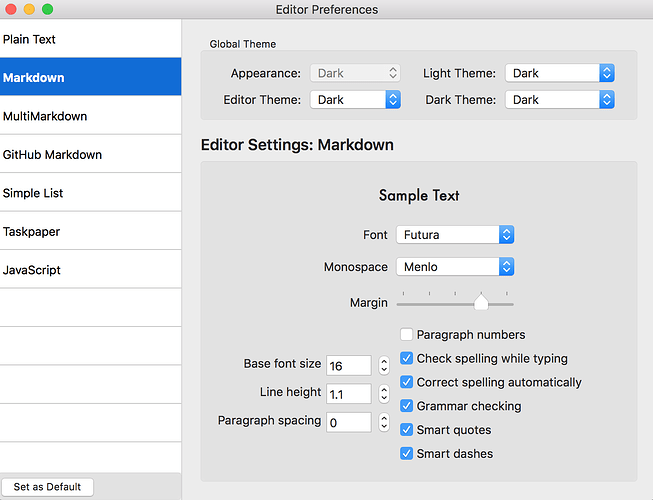 I use a Mojave machine at work and it's fully dark all over. Not sure if I'm missing something obvious or if this is a High Sierra issue. .
I appreciate any details anyone could provide. Thx.
Best app: @agiletortoise Thanks!