I have a very simple shortcut using the "Create Draft" command. When I ran the shortcut, a pop-up window would appear at the very top with a text entry box where I could type something out and then tap Done to save.
It was a simple but effective shortcut since I tied it to the iPhone's Back Tap feature, allowing me to take notes quickly.
However, I recently noticed that when I run the command, I get a window that is populated with "–blank–" and there is no way for me to enter anything, I can only click Done and it's saved to Drafts. Below is what I see now: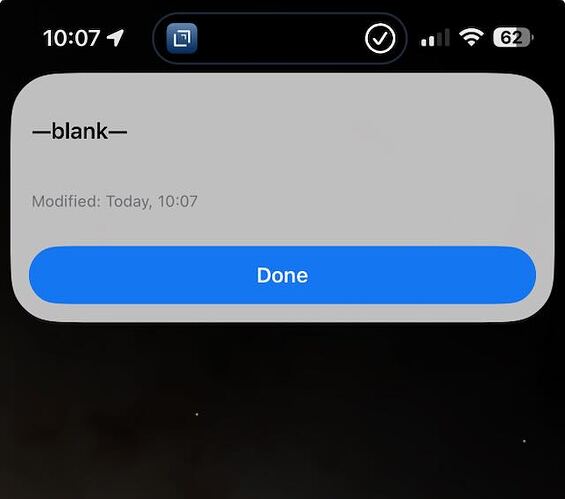 I tried re-creating the Shortcut and even deleting/re-installing the app, but no such luck. The issue still persists. I checked other devices and the issue is there too.
Any idea what setting I might have messed up and need to revert? Thank you!