Just a heads up that I've found what seems to be a bug in iOS 14.5 public beta 2 (14.5 (18E5154f)) where built-in actions sporadically cannot access the dates from third-party results that contain dates. I've seen this with Drafts and ToolBox Pro. This is a regression from beta 1.
Weirdly, it works at first, then fails when you interact with the date formatting stuff, then remains broken even if you reset the settings.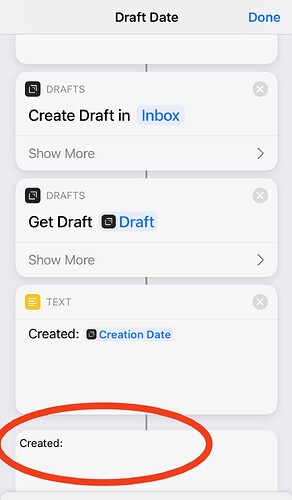 Both I and Alex Hay have reported this to Apple, but I thought folks here would want to know.
-Stu