Many of my Drafts are messages that are tagged with the person's name the Draft is send to and the topic of the message, e.g. firstname-lastname and topic.
My goal is to create a shortcut (particularly for iOS) that
takes one or multiple tags as input
returns a list of all Drafts that contain all of the tags, e.g. the name and the topic, where both exact matches and partial matches are allowed
lets me choose one of the matching Drafts
opens the chosen Draft in the Drafts app
Below is a screenshot of my current solution. Problems are:
The shortcut only works for a single tag, e.g. either the name or the topic
The shortcut only works for exact matches and not for partial matches. When I give firstname as an input, I would like to find all Drafts tagged with firstname-lastname.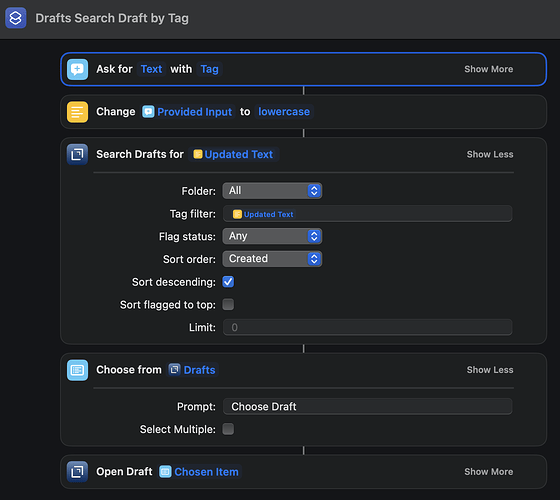 Appreciate any ideas, thanks!