I'm modifying the "Save to Files As…" with the intention to append tags at the end of the text before saving.
The current Export steps look like this: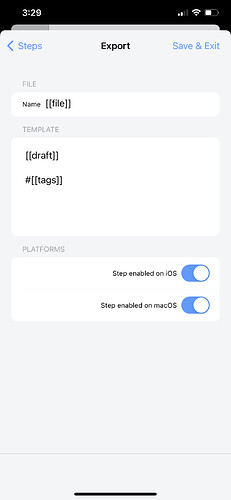 I inserted #[[tags]]
This works fine if there's only one tag in the drafts. The output is #work, for example.
If I have two tags, #work and #project, the output is #work,project
I'd like to have the output as #work #project - is there an easier way to do this or do I need some extensive scripting to parse through the the tags?