I'm having a problem with the shortcut "Run Action on Draft"–it basically seems to ignore the "on Draft" part and runs the action on either the current draft or, if the "New draft after" timer has run out, creates a new draft.
Example:
I have a draft called "Test":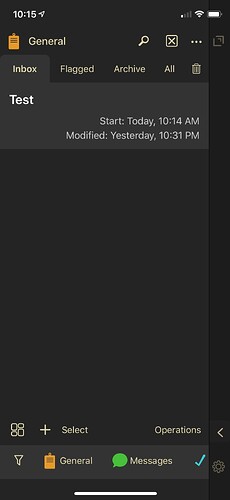 I have a shortcut that runs an action "Start" (which just inserts some formatted date text) on that draft: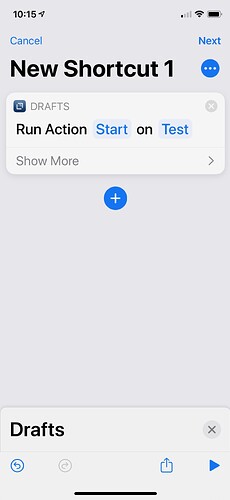 But I end up with a new draft with the text in it: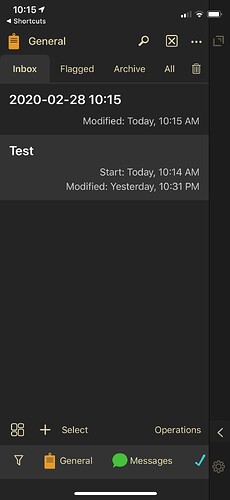 It will seem to work if you have the draft you want to run the action on in focus in Drafts and the "New draft" timer hasn't run out yet. I've tried more elaborate constructions where I first search for the Draft and then pass the results into the "on Draft" parameter via magic variable, etc. but nothing seems to work. Oh, except for doing it the old fashioned way with the old Shortcuts actions that use UUIDs, which works fine.

Can someone point out what I'm doing wrong?
Thanks!