I am desperately trying to make Notion and Drafts play nicely together. Right now using the share action in drafts to send a draft to Notion through the share sheet sort of works. But on the Notion end, it wedges all of the text into the title field and leaves the body blank.
However, when using the share sheet from Safari, Notion seems to parse everything correctly. The webpage name is set as the title, the webpage URL connects to the database URL field, and the page content fills the body section of the Notion page.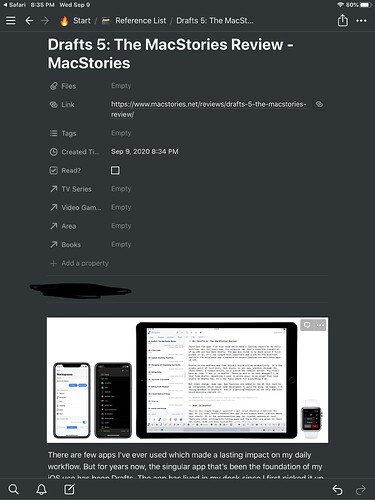 This has me thinking that there's got to be a way to replicate this with a Drafts action. Having a link back to the original draft using the URL field would be icing on the cake.
Edit: The link thing is definitely not happening, Notion's iOS app doesn't support URL Schemes.