I posted a Markdown Table action. It's a simple action to build and insert an empty MultiMarkdown table, ready to be filled in. Prompts for cols/rows: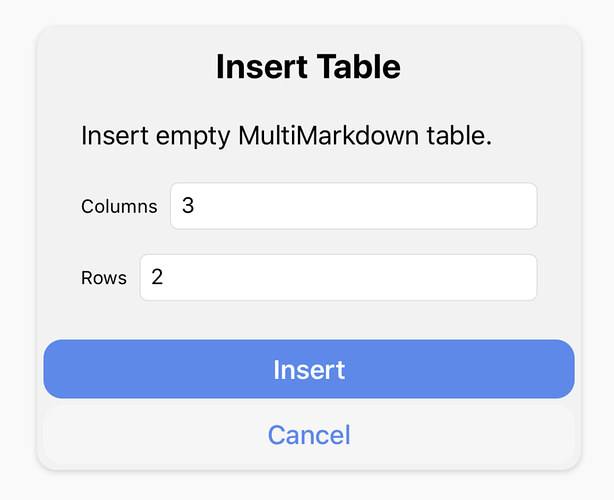 Then inserts the table on the next line of the current draft, like:
|  |  |  |
|:--|:--|:--|
|  |  |  |
|  |  |  |

This is a new action I'm including in the default Markdown action group that gets setup in new installs. Thought I few might find it useful here. There's certainly room to improve it to add configuration of alignment, etc., but it's still handy as-is.