Hey everyone,
I have a question: Is there any way to keep the bottom navigation bar along the action bar? (Mock-up attached).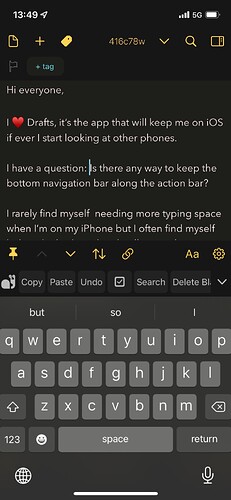 I rarely find myself needing more typing space when I'm on my iPhone but I often find myself hiding the keyboard and then pulling it back up mid-draft to access the buttons hidden below.
Is there any sort of action or keyboard set that will solve this?
Thanks