How can I set a keyboard shortcut to open a particular Workspace? Thank you!!
You'd create an action that loads the Workspace you want, and then you'd assign the desired keyboard shortcut to that action.
The action itself would be a very simple script. In fact, the example script on the documentation page is ready to be copied and pasted into your new action.
YES, thank you so much! I would not have figured that out I will read those scripts more carefully!
On desktop, you can also set custom Keyboard Shortcuts in the Keyboard preference pane if you want. You just have to use the precise name of your workspace, and it works the same as clicking the Workspace name in the Menubar.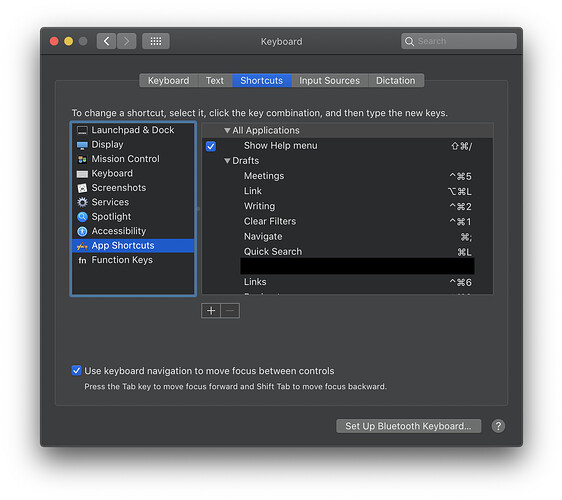 @cpac's solution has the additional advantage of working on iPad as well.