Hi there,
I'm trying to add a new org-mode syntax to Drafts, here is an example of what I have done: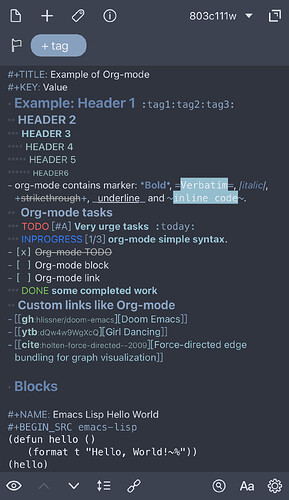 In org-mode, title comes with #+TITILE or simply use * TITLE.
In drafts, the display_title in the example is +TITLE: Example of Org-mode which supposed to be Example of Org-mode.
I found the doc says that the [[display_title]] is simply removed white space and #. So I hope I can custom the display title to match what org-mode goes.
Is there any way to custom display title in drafts now?