I'm a longtime Drafts user and have been using the Dropbox connection to append to a Dropbox file from my iOS devices. In the past day or so, the Dropbox-related actions are failing and the log simply says "Dropbox Error:" with no actual error there (see screenshot from macOS Drafts, which is having the same issue):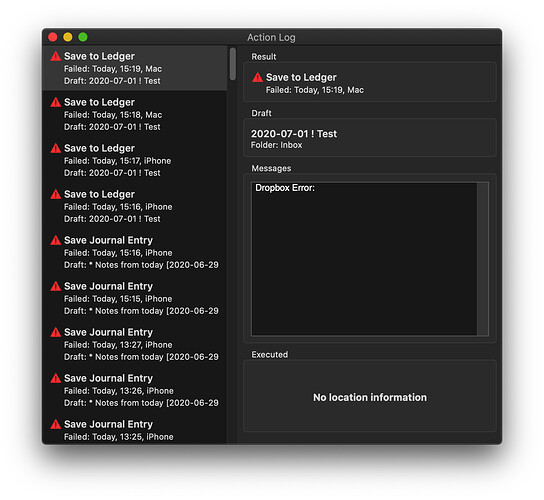 I tried "Forgetting" the Dropbox connection and then reauthorizing it, which happens successfully, but as soon as I try to use an Action that uses that connection, it fails. Anyone else having this issue or have any idea what might be happening?
P.S. I sent a message about this to support@agiletortoise.com as well, but thought I'd post here in case others are experiencing this.
Edit: I'm having this issue with macOS 10.15.5 + Drafts Pro 21.1 and iOS 13.5.1 + Drafts Pro 21.1.