Thanks so much to MacStories, or more generally to all of you who voted, for making Drafts the winner of their 2019 Reader Choice Award.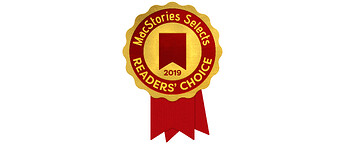 From the article:
Drafts is the perfect pick for our first Readers' Choice award because it encapsulates so many of the qualities in apps that we value at MacStories. At its core, though, Drafts succeeds thanks to a careful balance of flexibility and power that allows users to mold it to their individual needs.
What a huge honor! Check out [all the winners](
https://www.macstories.net/stories/macstories-selects-2019-recognizing-the-best-apps-of-the-year/), some amazing apps!