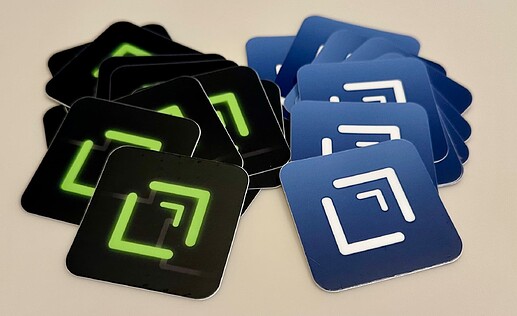 We have done a run of Drafts app icon stickers. They are 2"x2", suitable for adhering to all manner of flat (or lightly rounded) surfaces, and come in two varieties (as pictured).
And we are giving them away!
If you would like a few, send a self-addressed, stamped envelope to:
Drafts Stickers
P.O. Box 820314
N. Richland Hills, TX 76182
USA
By "send a self-addressed, stamped envelope" we mean:
Take an envelope, address it to yourself, and place postage on it necessary to get a standard letter back to you - wherever you may be located - from Texas.
Place that envelope in another envelope, addressed to the P.O. Box address above and send it.
For each envelope we receive, we will drop in a few of each sticker design, and mail it back.
That's it! This is a limited time offer. We will delete this post when we run out of this run of stickers.