The next major update to Drafts is ready for broader testing, so we've opened up a new beta program for early adopters.
The focus of this release is the addition of action functionality to the Mac version. The iOS versions is also seeing some related additions, and some nice performance improvements in this update cycle.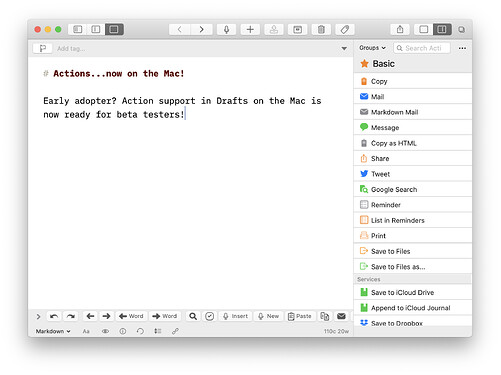 Betas are not for everyone - there's plenty of unfinished work - but if you are excited about the new features and would like to help stomp out the bugs and identify the missing pieces, jump on over to the beta page for details.
And, please read the information on that page and the related linked pages to understand how to provide feedback, and to set expectations about action functionality. Thanks!
Get Started: Beta Program Information