I'm trying to create a Shortcut that accepts text as an input, creates a new draft with that text, and then runs a draft action on the draft that was just created. I think I have all the steps down, but I can't get the draft action to run on the draft I just created. Instead it runs on a new draft. I've tried getting the UUID of the created draft and pass it on. I am doing something terribly stupid. Any suggestions?
(FYI, the Draft Action takes the text of the draft and numbers the lines.)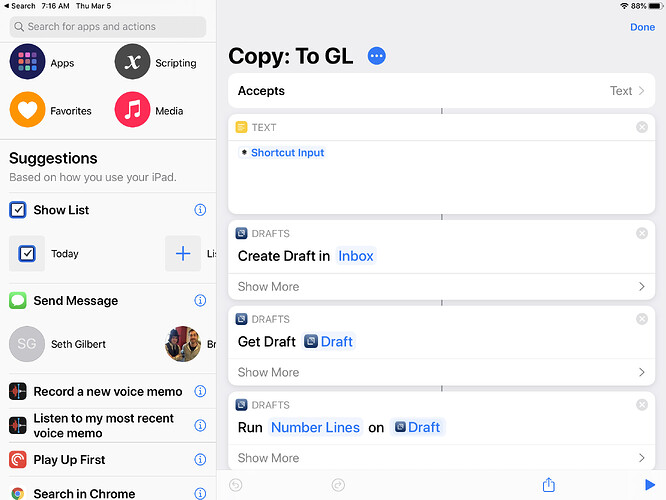 I know there was a similar topic here a few days ago, but i haven't figured out how that solve might apply to me.