I have an action that allows me to create a pre-populated template that I use to make Letterboxd reviews. Here's a link to the action: https://directory.getdrafts.com/a/2M4. Here are the basic steps:
Bring up a prompt asking for a movie title.
Bring up a script-created prompt that allows me to select multiple tags to include with the review. The tags list is contained in a previous script step.
Create a new draft with my selected information placed into the body.
Before version 40, I didn't have any issue with this action. Everything would populate correctly. Since version 40, the tags I select are not placed into the final draft creation step.
For illustrative purposes: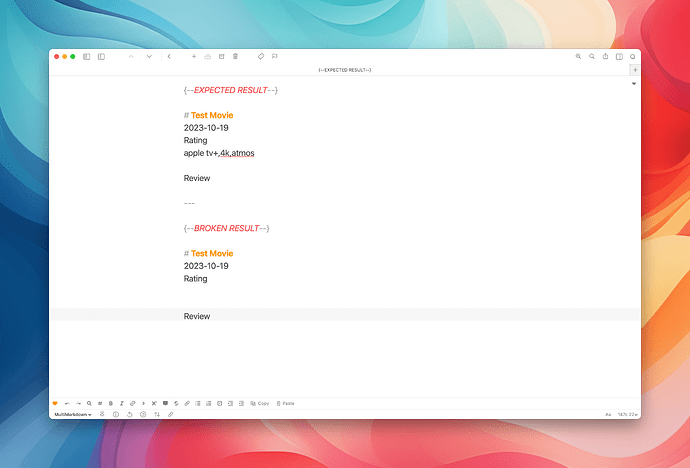 I've done nothing to change this action, so I'm at a loss as to why this is happening (allowing, of course, for my scripting illiteracy to be the reason why this isn't working).
Any help with getting the tags to resume being placed into the new drafts I make (and receiving a much-needed scripting lesson) would be much appreciated.
—Sean