Hello, I would like Drafts 5 to be able to present the contents of an existing draft within Siri and have Siri read the contents of the draft. I think this should be possible since some apps, e.g. CARROT Weather can do something similar.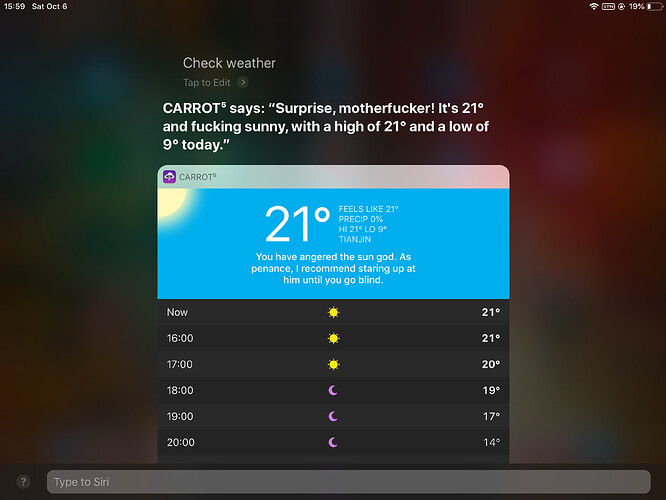 My use case is including the contents of a draft as part of my Morning Routine shortcut. I want to invoke Siri with my custom phrase and have Siri give me a morning report on several things, one of which is the contents of an existing draft. This draft contains some personal data and I update its contents using Shortcuts.
Please consider adding this feature if it is possible. Thank you in advance!