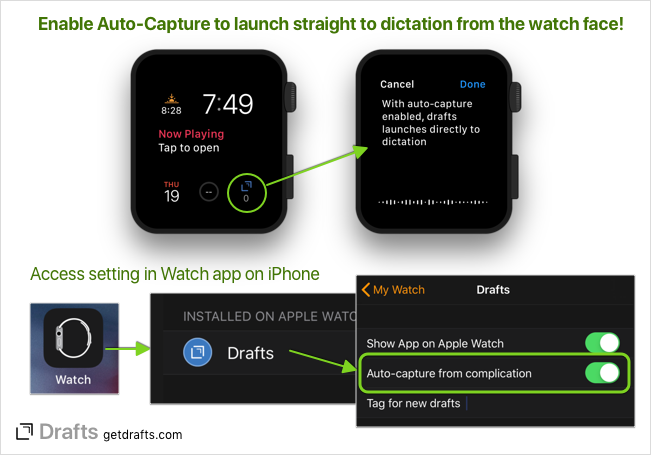 The Drafts Apple Watch app offers a watch face complication to make it quick and easy to see your inbox count and launch Drafts.
If you use Drafts on the Apple Watch for quick capture with dictation, you can save an additional tap by enabling the "Auto-capture from complication" setting in the Drafts settings screen - accessed in the Watch app on your iPhone.
When "Auto-capture from complication" is enabled, tapping the Drafts app complication on any watch face launches the app straight to dictation of a new draft.