Hi,
I dont know if this is a real issue of more a feature request.
I create a Review Note with a Script and Link all the note titles with the desired permalinks e.g. "title"
When I want to open the draft "title" of course in link mode, I tap on the title and I'll always see the Window in the screenshot attached. Is there any better way to do this?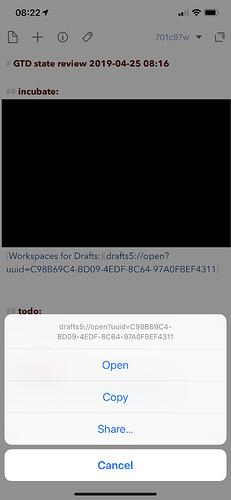 Another confusing thing is that I have to tap on the link when I use the iPad to Open the popup. Tapping on the title does not work.