Hey there…new guy here. Been using drafts for quite a while and will be purchasing the pro plan for 'my Christmas present!
A question I had here…I am using on iPad with latest OS and have created the image folder as instructed, placed a few images in it, and ran the script.
I keep getting this error: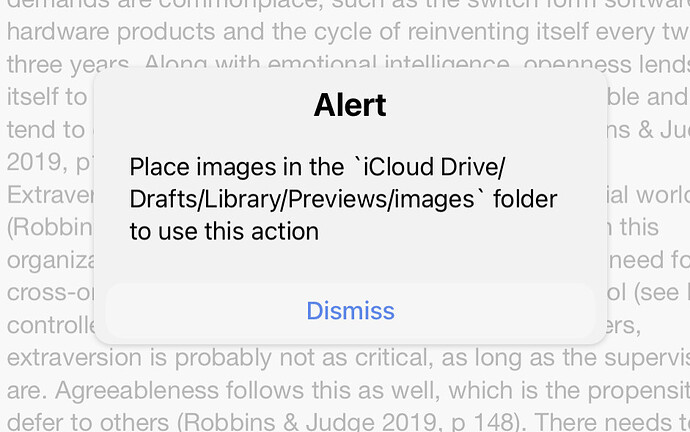 Is there a trick here I am missing?
Many thanks, love this app!!!