The docs say that Drafts uses Multimarkdown 6, but none of the HTML actions display inline footnotes.
I think it is working fine for me, but it could be that I'm misunderstanding what you are seeing/expecting or that I'm just using different actions and testing in a different way.
This preview action displays footnotes. This share as HTML action also includes them and I can share it back to Drafts and see the HTML.
The screenshots below show my basic test. Take a look and see if that matches how you would be expecting this to work.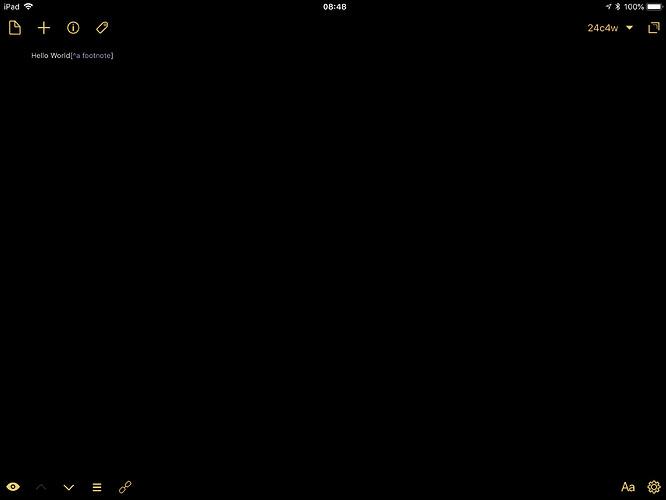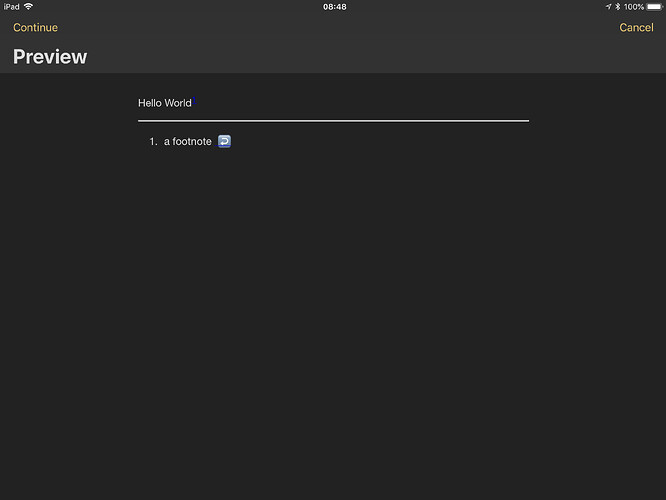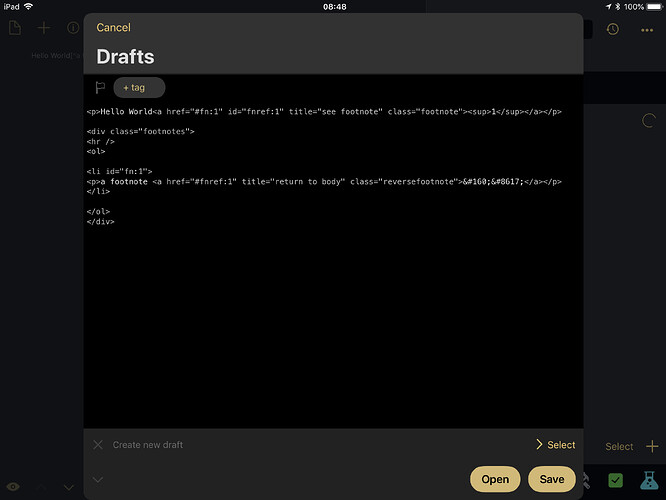 It was an html file in which I added MMD inline footnotes. After I converted all the html markup to MMD, the footnotes worked. I assumed the html and MMD would mix and it did except for the footnotes.
Thanks for your efforts, without which I wouldn't have persisted.