Hello,
This is my first time using Drafts so I apologize if this has been discussed in the past.
Is it possible to collapse links so when you're not editing them, it doesn't show the link. Often, with very long links, it can be distracting.
I've attached an example from an app called Folding Text (https://www.foldingtext.com/). The first screenshot is when you're not editing the link and the second is while the cursor is inside of the link. I know Bear and Ulysses does something similar.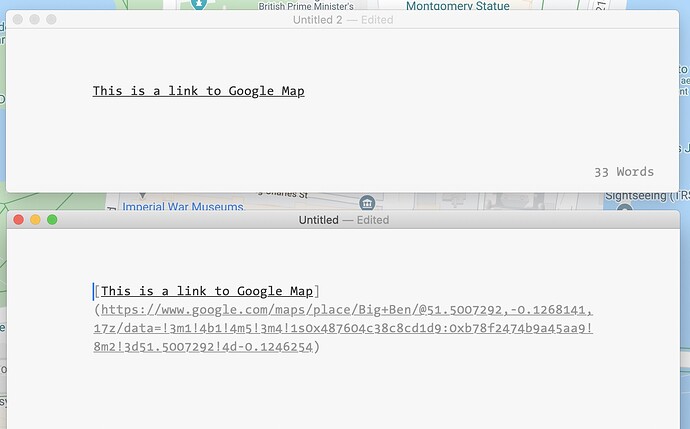 MultiMarkdown seems to do a better job but it's still not great.
Also, is there an easy way to open a link without going into link mode? It's pretty tedious switching between the modes just to click links.
Thanks in advance,
Dave.