At first I thought this was something limited to a single action entry, but I just tried to install a theme (Vivid+) on IOS and received the same error.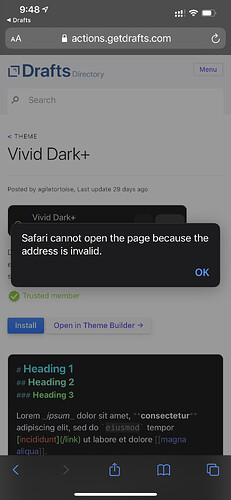 On Mac I don't experience the issue, but on IOS, this seems to be pretty consistent suddenly. I am running:
Drafts 25.1.4
IOS 14.5 (Beta)
Phone: iPhone 12 Pro Max
Hoping it's just me being stupid.